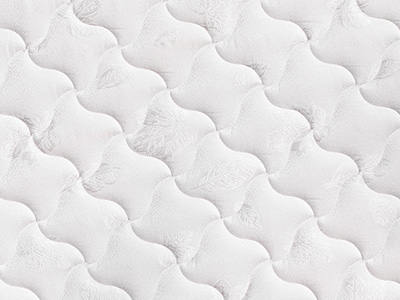 Pardon the rant, but I simply can't stand it when companies don't stand behind their products or guarantees. Here goes…
For all of our married life, my wife and I have slept on Simmons Beautyrest mattresses. And, for the most part, we've loved them.
That said, we started having mattress problems a month or two ago. In short, our king-sized Beautyrest developed a "void" on one side right around where my (or my wife's, depending on rotation) butt hits.
And no, this wasn't a typical sag. Rather, there appears to be an actual structural problem, with something having collapsed inside the mattress. The end result was an incredibly uncomfortable mattress that makes it impossible to sleep comfortably.
What about the warranty?
My first inclination was to curse our luck and start thinking about buying a new mattress. But then my wife reminded me that the mattress isn't that old, and that it might still have warranty coverage.
Sure enough, when I dug up the paperwork I saw that we bought the mattress about eight years ago and that it has a ten year warranty. And we're not talking about crappy, prorated coverage. Rather, the warranty offers full replacement.
Sweet. As long as the mattress was out of the acceptable specs, we'd be getting a new one. Or so I thought. In short, they warranty against sags and depressions exceeding 1.5 inches and ours appeared to be at least that.
Assessing the damage
I laid a level across the surface of the mattress and measured. Sure enough, the void was (at least) 1.75 inches deep. It's actually much worse than that, as there's no support whatsoever beneath the ticking (fabric) in the affected spot.
With that info in hand, I contacted Simmons. They said they'd send a third party inspector to check it out and then they'd get back to us. When the inspector showed up (three weeks later!), he confirmed my measurements and filled out his report.
While he was at our house, he also indicated that it was pretty clearly a covered failure, and that they had seen this sort of thing more and more in recent years.
Warranty claim denied!
Now, fast forward to this past Friday — almost two weeks after the inspector visited our house. I went out to check the mail and found a letter from Simmons.
Great, I thought. This envelope should contain instructions for getting our mattress replaced under warranty. Sadly, I was mistaken. After explaining that they "strive to be as fair as possible when evaluating warranty claims," they denied our claim.
Really? Yes, really.
"In assessing your claim, we found no structural failure in either the mattress or box springs/foundation," the letter stated. It then went on to explain that the mattress was simply "contouring to the shape of your body," and that "the product is performing normally." Uhhh, no it isn't.
Believe me, neither my wife nor I have contours that would result in what is effectively a hole in the inner workings of our mattress. And this certainly isn't "normal" unless their mattresses are designed to cave in while still under warranty.
So here we are. We have a defective mattress that's well within the warranty period. Moreover, their own inspector verified what I know to be true: the problems we're experiencing exceed the warranty thresholds.
Oh, and they conveniently left off any contact info from their letter. Apparently they want to discourage followups. But you can bet that I'll be following up. You can't offer a warranty like this, fail to honor it, and expect me to walk away quietly.
Update: After more than three months, Simmons finally made good on our warranty claim. Hooray for persistence!
---