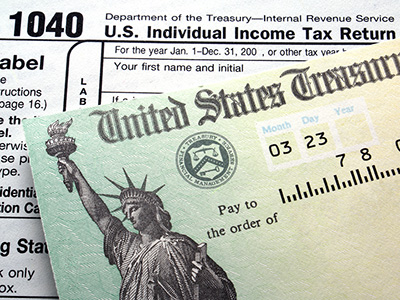 Welcome to February. Right about now, you may be wondering when the balance of your tax paperwork will show up.
Sure, you might have received a few things by now. Maybe a 1099 here or there, possibly your W-2. But you can't really file your taxes until you have everything.
So when will you have it? Well, by law, W-2 and (most) 1099 forms have to be sent by January 31st, so the rest of your paperwork should be arriving very, very soon.
Here's a rundown of things that should have already been sent:
W-2 (for wages earned)
1099-DIV (for dividends received)
1099-INT (for interest earned)
1099-MISC (for miscellaneous income)
1099-C (for cancellation of debt)
1099-G (for government payments, including unemployment)
1099-OID (for certain investment income)
1099-R (for retirement distributions)
Note that the 1099-B (for proceeds of broker transactions) is an exception. That form doesn't actually have to be mailed until February 18th. But for the rest…
If your forms don't arrive
If you haven't received your forms by February 14th, you can call the IRS at 800-829-1040 for assistance. Before doing that, however, you might want to check with the person/business that should have sent the missing form(s).
One possibility is that some of your missing forms may actually be available online. In fact, for some companies, that might be the only method of distribution. That's actually the case for my W-2 form from my day job.
Also note that a 1099 might not be required for earnings under a certain amount. For example, a 1099-MISC is not required for earnings under $600 and 1099-INT/DIV forms are not required for earnings under $10. You're still responsible for reporting (and paying taxes on) this income, but you may not get a form.
A word of warning
Finally, while it may be tempting to just grab the info from your last pay stub in lieu of your W-2, this should be avoided if at all possible. The main risk here is that there will be a discrepancy between what your pay stub says and what actually gets reported. If this happens, you'll be hearing from the IRS.
Related: Get a 10% bonus on your tax refund.
But if you're still waiting on a W-2 or 1099-R when the filing deadline rolls around, you can use IRS Form 4852 to complete your return. If you do this, just keep in mind that you may need to file an amended return using Form 1040X if any of the info that you report turns out to be incorrect or incomplete.
---