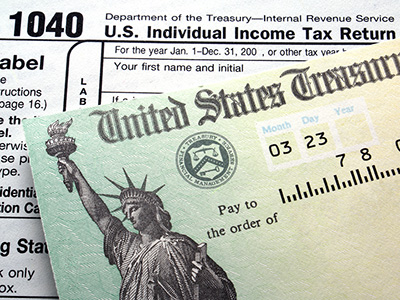 In response to my article about the (slightly) delayed income tax filing start date, I've had some inquiries from readers who want to know when their tax refund will arrive.
While I don't have a crystal ball, I can provide some general answers that might help.
According to the IRS, you can generally expect them to issue your refund within 21 calendar days of receiving your return. In fact, they expect this to be true for over 90% of all returns.
Of course, this means that some refunds will be delayed. But guess what? The IRS has an online tool for tracking the status of your refund.
After punching in your Social Security number, filing status, and exact refund amount, you'll be able to access a tracker that will let you know when they've: (1) received your return, (2) approved your refund, and (3) sent your refund.
Just be aware: While you can start checking on your refund 24 hours after e-filing, you'll have to wait until 4 weeks after filing a paper return before checking.
So yes, e-filing will dramatically speed the process. And you can save a bit more time (and a trip to the bank) by opting for direct deposit vs. a paper check.
As for me… When will I get my refund? Maybe next year. This year we owe. Actually, that's not entirely true. I'm going to fire off a last-minute estimated tax payment to create an overage so we can get some extra I-Bonds this year.
(Here's more info on the overpay-taxes-to-get extra I-Bonds strategy.)
Oh, and one more thing… If you're expecting a huge refund, or if you owe more than you're comfortable with, you might want to adjust your withholding.
---